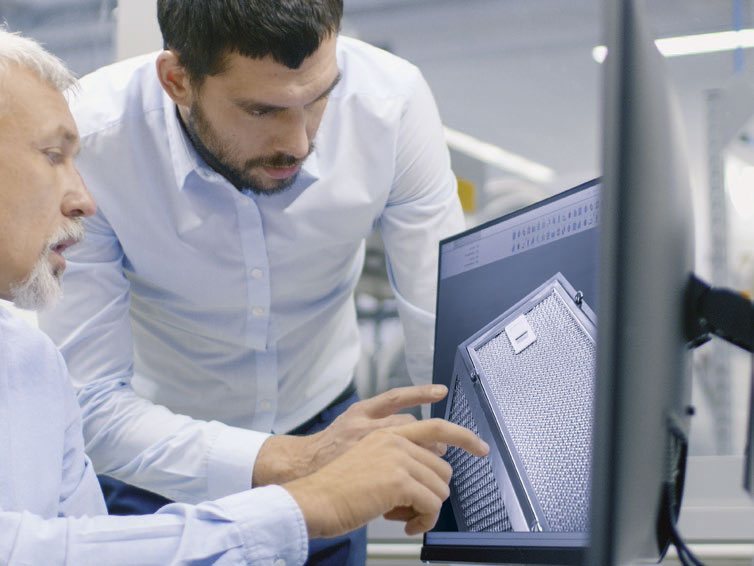 Innovation and tailor-made solutions at the customer's service
In addition to providing products to meet customer specifications, our engineers are constantly researching and testing innovative, functional solutions with the aim of significantly reducing production costs while ensuring better performance and greater efficiency.
Through meticulous research and attentive planning, IMF aims to provide its customers with a wide range of alternatives to choose from, drawing on all the expertise and the many years' experience gained by its personnel.
Laboratory tests
An added value given by IMF is represented by its internal laboratory where it is possible to carry out filtration tests, such as pressure drop tests and grease absorption tests in compliance with the UNI EN 61591 standard in order to ensure an extremely functional product with high filtering efficiency.
IMF also works with accredited and certified external laboratories in order to perform various other types of tests to meet the diverse demands of an ever-changing market.